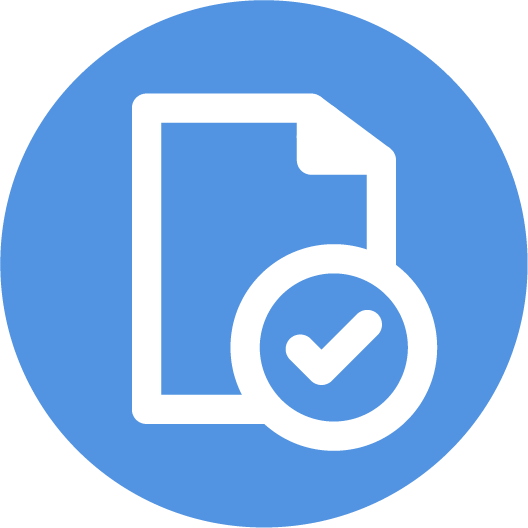 Please read these Terms of Service completely before using www.hlrlookup.com which is owned and operated by 3G Telecommunications.
This Agreement documents the legally binding terms and conditions attached to the use of the website, www.hlrlookup.com
By using or accessing the Site in any way, viewing or browsing the Site, or adding your own content to the Site, you are agreeing to be bound by these Terms of Service.
---
Intellectual Property
The Site and all of its original content are the sole property of 3G Telecommunications and are, as such, fully protected by the appropriate international copyright and other intellectual property rights laws.
This material includes, but is not limited to, the design, layout, look, appearance and graphics. Reproduction is prohibited other than in accordance with the copyright notice, which forms part of these terms and conditions.
All trademarks reproduced in this website, which are not the property of, or licensed to the operator, are acknowledged on the website.
---
Termination
3G Telecommunication reserves the right to terminate your access to the Site, without any advance notice.
---
Nature of Services
Our services are not intended to be used as the sole basis for any business decision, and are based upon data which is provided by third parties, the accuracy and/or completeness of which it would not be possible and/or economically viable for us to guarantee.
We are therefore not able to accept any liability for any inaccuracy, incompleteness or other error in the responses we provide and/or services we offer which arises as a result of data provided to us by you or any third party.
The speed of our service is wholly reliant on third parties of which we have no control. As such we do not guarantee or make any commitments relating to the speed of the information we provide.
---
Purchase of Credits
Credits can be purchased by using our online payment facility within the site or by requesting an invoice by email. All credits expire 18 months after the purchase date unless otherwise agreed by email. Unused credits will be removed from the account upon expiry.
When purchasing credits it is the users responsibility to provide us with any necessary VAT details and VAT registration codes should be added to your account settings if required.
---
Free Credits
Each new user will be allocated 200 free credits for testing purposes. We reserve the absolute right to withdraw access to a free trial if we believe the service is being abused or used improperly.
Any attempt to obtain additional free credits will result in the user doing so being blocked from the site and all credits will be removed, purchased or free.
---
Liability
We, any other party (whether or not involved in creating, producing, maintaining or delivering the Website), and any of our group companies and the officers, directors, employees, shareholders or agents of any of them, exclude all liability and responsibility for any amount or kind of loss or damage that may result to You or a third party (including without limitation, any direct, indirect, punitive or consequential loss or damages, or any loss of income, profits, goodwill, data, contracts, use of money, or loss or damages arising from or connected in any way to business interruption, and whether in tort (including without limitation negligence), contract or otherwise) in connection with the Website in any way or in connection with the use, inability to use or the results of use of the Website, any websites linked to the Website or the material on such websites, including but not limited to loss or damage due to viruses that may infect Your computer equipment, software, data or other property on account of Your access to, use of, or browsing the Website or Your downloading of any material from the Website or any websites linked to the Website.
If your use of material on the Website results in the need for servicing, repair or correction of equipment, software or data, you assume all costs thereof.
---
Website Access
While we endeavour to ensure that the website is available 24 hours per day, we shall not be liable if for any reason the website is unavailable at any time.
Access to the website may be suspended temporarily, without notice in the case of system failure, maintenance, and repair or for reasons beyond our control.
---
Links to Other Websites
Our Site may contain a number of links to other websites and online resources that are not owned or controlled by 3G Telecommunications.
3G Telecommunications has no control over, and therefore cannot assume responsibility for, the content or general practices of any of these third party sites and/or services. Therefore, we strongly advise you to read the entire terms and conditions and privacy policy of any site that you visit as a result of following a link that is posted on our site.
You may not create a link to this website from another website or document without 3G Telecommunication's prior written consent.
---
Governing Law
This Agreement is governed in accordance with the laws of the United Kingdom.
Unauthorised use of this website may give to a claim for damages and/or be a criminal offence.
---
Changes to this Agreement
3G Telecommunications reserves the right to modify these Terms of Service at any time. We do so by posting and drawing attention to the updated terms on the Site. Your decision to continue to visit and make use of the Site after such changes have been made constitutes your formal acceptance of the new Terms of Service.
Therefore, we ask that you check and review this Agreement for such changes on an occasional basis. Should you not agree to any provision of this Agreement or any changes we make to this Agreement, we ask and advise that you do not use or continue to access the Website immediately.
---
Contact
If you have any questions about this agreement, please feel free to contact us at info@hlrlookup.com